MC Innovations is pleased to announce that 2020 has seen our certifications grow, adding three additional certifications as a small, women-owned business. In addition to SWaM, Small and Woman-Owned Business in Virginia and the WBENC national certification as a Woman-Owned Business, we have been approved by:
•  Commonwealth of Pennsylvania, Department of General Services, Bureau of Small Business Opportunities as a Small Diverse Business Enterprise.

•  Small Business and Local Preference Program of the Washington Metro Area Transit Authority.

•  Historically Underutilized Business by the State of North Carolina, Department of Administration, Office for Historically Underutilized Businesses.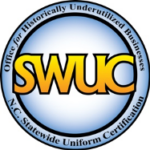 The recent designations are unique to Pennsylvania, the District of Columbia, and North Carolina, offering further possibilities for growth. We look forward to moving forward with our goal of making sure that your assets, both physical and financial, are protected. For more information about these certifications, email us at [email protected].